Panama City …. a tale of two Cities
Panama City Florida, located on the western end of the Florida pan handle, seems to have an identity problem. Most people under the age of, oh lets say 25, know Panama City as the go wild, party capital of Spring Break. Anyone who has been to Panama City Florida after the hoards of drunken college kids are back in class know it as a beautiful, quite town that is perfect for a family vacation. Buffet Beach will have a report on the family side of Panama City shortly and spring of 2016 we will see if we can get some thoughts from a drunken college kid. We think they will both rave about Panama City… for entirely different reasons.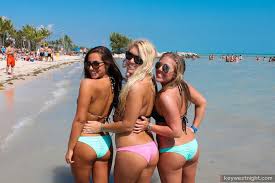 Panama City has a multitude fun and interesting activities though out the year, Just remember that during spring break the entire town is geared to a young and wide open college crowd. Now if you are looking for beer chugging contests and the always titillating wet t-shirt contests populated by nubile college girls, come on down. Spring break is off the hook in Panama City. The rest of the year Panama City is an almost quite sea side town. The St. Andrews district has a quaint marina are with a great selection of seafood restaurants. The one thing that everyone can agree on is the beaches are beautiful. Several long stretches of soft white sand make Panama City one of Florida's best beach areas. St. Andrews State park is a great beach area that also happens to have some really great nature trails. For your water enjoyment right off shore of Panama City you will find great concentrations of marine life including dolphins ans sea turtles. So we think everyone will find something that will make Panama City an great destination either for Spring Break or any other time of year.